Usually low season in a popular tourist destination means rubbish weather and a seasonal shutdown of things to do. In Hoi An, it's the complete opposite. From May to July, when the crowds thin, it's perfect beach weather around Hoi An, with temperatures averaging around the mid-30s Celsius. This means it's not only great for photos and bartering down the tailors, but room prices become surprisingly affordable — upgrade a star or two and you'll still remain within budget. Diving conditions are at their best and very few local businesses close down.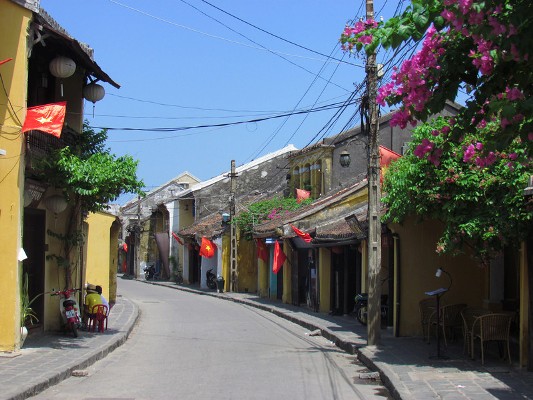 You get to experience half Tet (in June), which is far more appealing than its big brother Tet, when Vietnam closes down for a week and prices double. Half Tet is just one day; it's a family celebration, with the fishing villages hosting dragon boat races to please the gods and the winner bringing good fortune to the village in the coming fishing season. In the evening children parade with brightly coloured lanterns through the town, releasing them on the Thu Bon river,which sparkles with thousands of candles. This is quite possibly the most beautiful festival of the year, and Hoi An is one of the most popular places for the Vietnamese to celebrate.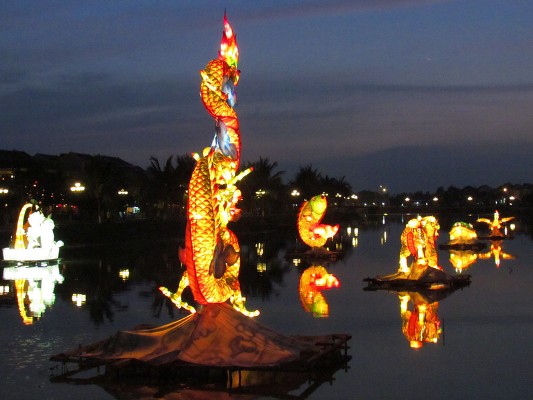 The town is shrouded in bright bougainvillea and fragrant frangipanis, the paddy glows a vibrant green and the markets are awash with exotic fruits and flowers, with everything in season and the food tasting so much better for it. It's a great time to upgrade your cooking class with a guided tour of the market — it's much more fun when you are not wading through rat-infested river flood waters. If this appeals, you can't go wrong with Ms Vy's Morning Glory Hoi An market tourand cooking class, Lantern Town's cooking school or if you fancy being transported to the market by boat, Red Bridge is a good option too.
The South China sea is like a mill pond from June until August, with diving and snorkelling visibility of up to 20 metres. Both Blue Coral Diving and Cham Island Divers offer snorkelling, diving and island trips (both are PADI-registered dive centres).
The military allows tourist boats out to the Cham Islands (the seas are far too dangerous in high season) and it's boom time for the local fishermen, so seafood is plentiful, cheap and you can enjoy it right on the beach. In July and August you can watch the biggest full moon of the year pitch up out of the sea.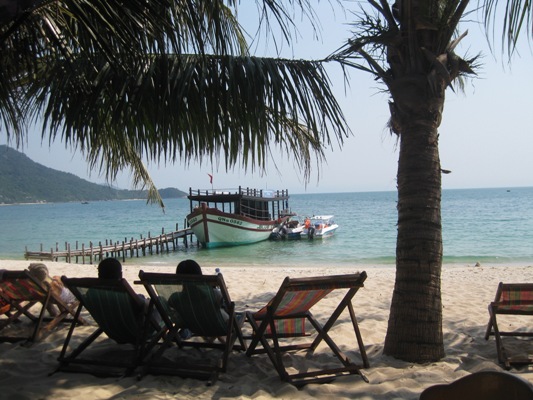 Low season is also when you get to really appreciate the importance of family inHoi An. While Cua Dai is the most popular tourist beach in Hoi An, head to An Bang Beach instead, a four kilometre bicycle ride from town. Plonk yourself down here or on the public stretches of My Khe around sunset and you will be joined by hundreds of local families arriving in their Sunday best for a picnic of barbecued squid. The women change into their swimwear — pyjamas to you and I — while the kids pile into the ocean in jeans, and the men knock back cans of La Rue and the odd plastic bottle of rice wine on colourful reed mats. An Bang is also home to some of the best seafood restaurants; Ka's (turn left when you park your bike) is one of the best.
Compare that to the high season: typhoons, flooding and never-ending rain. I rest my case!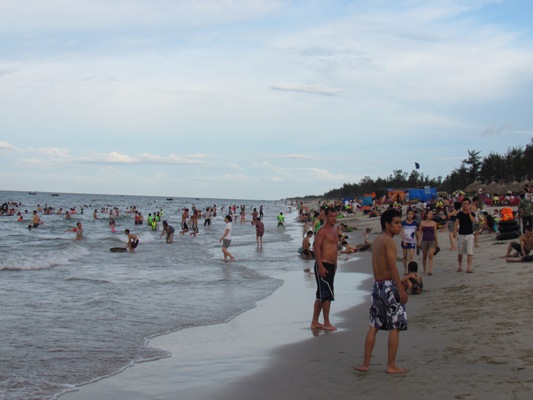 Where to stay in low season? The best area to stay when the weather is so hot is midway between beach and town. Take advantage of the discounted hotel rates and treat yourself to a little upgrade! For the midrangers, you can usually bag a room for under $20. For around $40 you can stay at Hoi An Holiday Villa Hotel just off Cua Dai Road. Flashpackers looking for luxe for less on the beach are spoilt for choice with all the new resorts opening; its easy to bag discounts of about 40%, The five-star Sunrise Resort on Cua Dai offers great discounts in low season.